Health and Fitness Services
calyx health and fitness


Personalized Fitness Education for Women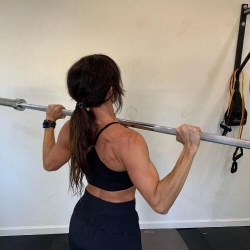 Bringing Fitness To You
At calyx health and fitness, coaching is taken seriously, so clients are expected to invest their best in terms of exercise, nutrition, and mindset work to achieve results. All online programs begin with a 6-month commitment to ensure time for progress.  What It Includes:  Customized strength training based on a set of tests Customized nutrition program including macronutrient intakes, calorie guidelines, recommended food choices for health, satiety, micronutrient intakes, supplements and more.  A program log to track your workouts and body measurements Weekly 20 minute check-in calls along with assessments to optimize results and for questions, support and fitness advice...
Read The Rest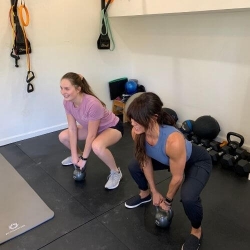 Fitness Brought To You
calyx health and fitness personal training can take place where you're most comfortable - in your home gym in Cañon City or your public gym in the Fremont County area.  Why Personal Training? While learning or improving upon good exercise technique, specifically with compound movements, hands on, personal training is the best method for cueing and troubleshooting problems.  Over time, exercises should be rotated in and out of your program. As exercises become stalled and new exercises are introduced, a technique 'check - up' will optimize your performance and avoid potential problems. This is best accomplished with calyx health and...
Read The Rest
Tell Us About Your Health and Fitness Goals
Personal Training & Coaching Can Help You Get There!