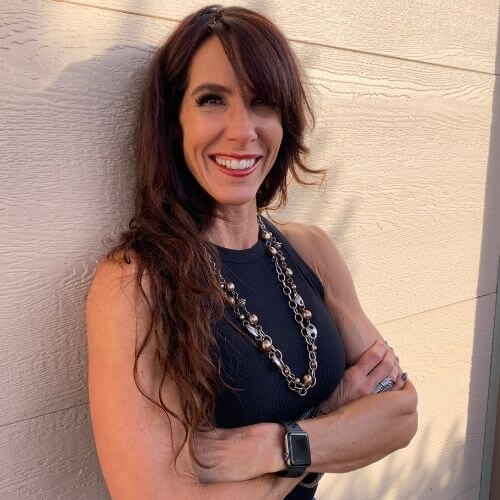 calyx health and fitness believes all women are unique. Their physiology, psychology, training experience and tolerance, as well as lifestyle demands, are all what make women so special. calyx health and fitness owner and personal trainer Shawnda Welch uses the latest science evidenced research combined with all the data retrieved from you to create a fitness and nutrition plan for you.
Whether your goal is to get leaner, stronger, more muscle or just to find more confidence in your life abilities, calyx health and fitness will make sure your needs are met.
Offering personal training services in Fremont County, Colorado, as well as personalized online fitness and nutrition programs, Shawnda has all your bases covered for a well - rounded and sustainable healthy lifestyle program.
Shawnda Welch is a proud wife, mother and grandmother and she knows first hand how much effort it takes to make time for yourself and adapt to the new, uncertain stages of your life.
personalized fitness for women
She understands the many struggles that can come with being a woman and staying on track with your health. Shawnda believes aging doesn't mean you have to stop your fitness regimen.
Becoming a mother doesn't mean it's wrong to take time and focus on your health. And that getting healthy is part of the bigger picture. It means more time you get to spend with loved ones, increased mobility to get down on the floor to play with your kids, and more energy to chase your grandkids around the backyard. 
Shawnda's passion is sharing her experiences with other women, in hopes that she can help others find their fitness groove no matter their shape, size or age. Shawnda wants to be more than just a personal trainer to you. She hopes to be a friend, and partner in your fitness journey.
Shawnda brings her enthusiasm for wellness to each client, in hopes that you will walk away from this process with a new outlook on what it means to be healthy - for you and for your family.
There is no one way to get healthy- and Shawnda wants to make sure all of her clients find the way that works best for them. By giving you the tools and support you need to meet your fitness goals, Shawnda hopes your experience with calyx health and fitness brings you nothing but positivity, enthusiasm and a newfound confidence in your daily life. 
---
certifications
Menno Henselmans Certified Personal Trainer
National Board Certified Health and Wellness Coach
The world-famous Menno Henselmans Personal Training Course is designed based on the latest scientific studies. In 8 months, students of this course spend thousands of hours studying theory, nutrition, training, health, supplementation, psychology, fitness business management and everything in between.
When Menno Henselmans Personal Trainers receive their certification, they are armed with the latest knowledge on fitness and nutrition, and ready to get training.